Risk group classification: Severe acute respiratory syndrome-related coronavirus is considered to be a Risk Group 3 Human Pathogen Footnote and Risk Group 1 Animal Pathogen. SARS-CoV is a Security Sensitive Biological Agent (SSBA).
Protective clothing: The applicable CL3 requirements for personal protective equipment and clothing outlined in the CBS should be followed.
Based on a local risk assessment, appropriate hand, foot, head, body, eye/face, and respiratory protection should be identified, and the PPE requirements for the containment zone should be documented in Standard Operating Procedures. Other precautions: All activities involving open vessels of infectious material or toxins to be performed in a certified BSC or other appropriate primary containment device.
Guidelines have been provided for healthcare professionals working in infection control and prevention, suggesting eye protection (goggles or face shield), gloves, a medical mask and a fluid resistant gown or coverall ASTM CERTIFIED VIRAL RESISTANT PROTECTION . Protection from airborne particulate calls for using a respirator with N95, or FFP2  "Filtering FacePiece" and the number denotes the level of protection (92%-100) or equivalent rating. Basic Hygiene such as washing your hands with soap, and using regular hand sanitizer can also help protect you and those around you from spreading the disease. Updated list of Health Canada's approved Hand Sanitizer's.

A person infected with COVID-19 can be symptom free for 27 days (or longer). This symptom free time period is referred to as the 'incubation period'. 
The longest known incubation period is 38 days. This was documented February 22, 2020 when a patient from the city of Enshi in Hubei, China was symptom free for 38 days after testing positive, then developed pneumonia symptoms. 
A person is contagious without having any symptoms during the incubation period. The coronavirus can live up to 9 days on surfaces, including door handles. 
Sufficiently concentrated  are but a handful currently scientifically proven Biocidal disinfectants are effective for coronavirus cleanliness.  - The Journal for Hospital Infection
- The 

Journal 

for Hospital Infection
---
WHO's standard recommendations for the general public to reduce exposure to and transmission of a range of illnesses are as follows, which include hand and respiratory hygiene, and safe food practices:
Frequently clean hands by using alcohol-based hand rub or soap and water;

When coughing and sneezing cover mouth and nose with flexed elbow or tissue – throw tissue away immediately and wash hands;

Avoid close contact with anyone who has fever and cough;

If you have fever, cough and difficulty breathing seek medical care early and share previous travel history with your health care provider;

When visiting live markets in areas currently experiencing cases of novel coronavirus, avoid direct unprotected contact with live animals and surfaces in contact with animals;

The consumption of raw or undercooked animal products should be avoided. Raw meat, milk or animal organs should be handled with care, to avoid cross-contamination with uncooked foods, as per good food safety practices.



March 30, 2020
Additional Support for Canadian Businesses from the Economic Impact of COVID-19
From: Department of Finance Canada
Backgrounder
The Government of Canada is making additional investments to support Canadian businesses from the economic impacts of COVID-19. These new investments provide support to financial institutions and allow them to quickly provide credit and liquidity options for a range of businesses.
These measures are a part of the Government of Canada's COVID-19 Economic Response Plan, which provides direct support and tax deferrals to Canadian workers and businesses to help them in these difficult times.
Will Continue to Serve Canadians with Limitations
The postal service says it remains committed to serving Canadians during these "challenging times." It will review and change its approach to mail service in response to health and safety measures necessary during the COVID-19 pandemic.
Canada Post is reducing hours of operation by two per day to give employees more time to clean and restock. It is also dedicating the first hour of operation to customers at higher risk of infection, such as elderly people or those with compromised immune systems. Customers are encouraged to use the "
Find a Post Office
" feature on the Canada Post site to see the locations' hours of operation.
Canadian Benefits, EI, Company Help
Coronavirus disease (COVID-19) – Benefits and services

For individuals
Employment Insurance
Canada Child Benefit
Canada Student Loans
Passport services
Social Insurance Number (SIN)
Workplace, Including
CERB
Portal OPEN APRIL 6
Employment Insurance - Record of Employment
Work-Sharing Program
Labour Program and federally regulated workplaces
CANMOR (New Benefits coming  for those outside the loop hole on CERB)
Ontario At Work - WSIB
Today, the WSIB announced a $1.9 billion relief package for employers. In this time of uncertainty and hardship, we will do everything in our power to support businesses and workers. All employers covered by the WSIB can defer premium payment and reporting for six months, until August 31, 2020. There will be no interest or penalties on deferred payments.
Employers are automatically eligible, and don't need to apply or opt-in. The relief package is part of an overall $17 billion package the government introduced yesterday.
March 24, 2020
Helping Canadians with the economic impact of the COVID-19 Pandemic
➡️ DEADLINES
In order to provide greater flexibility to Canadians who may be experiencing hardships during the COVID-19 outbreak, the Canada Revenue Agency will defer the filing due date for the 2019 tax returns of individuals, including certain trusts.
- For individuals (other than trusts), the return filing due date will be deferred until June 1, 2020. However, the Agency encourages individuals who expect to receive benefits under the GSTC or the Canada Child Benefit not to delay the filing of their return to ensure their entitlements for the 2020-21 benefit year are properly determined.
- For trusts having a taxation year ending on December 31, 2019, the return filing due date will be deferred until May 1, 2020.
The Canada Revenue Agency will allow all taxpayers to defer, until after August 31, 2020, the payment of any
income tax amounts that become owing on or after March 18, 2020 and before September 2020. This relief would apply to tax balances due, as well as installments, under Part I of the Income Tax Act. No interest or penalties will accumulate on these amounts during this period.
*There has been no announcement pertaining to HST/Payroll Remittance filing extensions nor payment deferrals at this time
➡️ EMERGENCY SUPPORT BENEFIT (Timing TBD)
The Emergency Support Benefit will provide up to $5.0 billion in support to workers who are not eligible for EI and who are facing unemployment. ELIGIBILITY IS TBD RIGHT NOW.
This one will likely apply to all self-employed business owners who do not qualify for EI and have had to shut their business down but we cannot say this with certainty until the eligibility is announced.
➡️ EMERGENCY CARE BENEFIT (April and beyond)
The Emergency Care Benefit will provide up to $900 bi-weekly, for up to 15 weeks. This flat-payment Benefit would provide income support to:
Workers, including the self-employed, who are quarantined or sick with COVID-19 but do not qualify for EI sickness benefits.
Workers, including the self-employed, who are taking care of a family member who is sick with COVID-19, such as an elderly parent, but do not qualify for EI sickness benefits.
Parents with children who require care or supervision due to school closures, and are unable to earn employment income, irrespective of whether they qualify for EI or not.
Application for the Benefit will be available in April 2020
➡️ 10% PAYROLL SUBSIDY (Effective 3/18/2020)
➡️ IMPORTANT LINKS
➡️ BUSINESS FINANCING
March 23, 2020
Asked by reporters how the federal government is working to help those who may not be able to pay rent on time due to COVID-19, Finance Minister Bill Morneau said the Emergency Care Benefit would provide funds to those who need it most.
"Those 5.7 million people who aren't in the employment insurance system, those people are very important to deal with up front," Morneau told reporters. "If they are sick or if they are quarantined or if they laid off or can't work and aren't getting paid they will have access to funds."
Other measures announced today include a GST credit for low-income Canadians, a six-month, interest-free reprieve on student loan payments and a doubling of the homeless care program.
"We are doing our best to make sure that we get the funds to the people who need it most on an urgent basis," he said. "And we will continue to think about other methods to get money to people."
Trudeau said the newly announced Emergency Care Benefit would give those who qualify up to $900 bi-weekly for up to 15 weeks. Trudeau also said Ottawa is temporarily boosting the Canada Child Benefit (CBB) over the coming months by $300 per child for the 2019-2020 benefit year.
"Our government will introduce the emergency care benefit which will provide money every two weeks to workers who have to stay home," Trudeau told reporters outside Rideau Cottage in Ottawa. "People will receive this benefit for 14 weeks for an amount comparable to the amount that would be paid through EI."
Ontario's  Doug Ford has called a "State of an Emergency - this is not a 

provincial Shut Down".... "all necessities will remain open

"

He also urged everyone in the province to practice social distancing, to work from home wherever possible and to avoid close contact with anyone outside their immediate family. Relief is coming for Workers who have had to stay home or self isolate. Things changing by the hour! https://globalnews.ca/radio/640toronto/






March 17, 2020
February 25, 2020
Coronavirus originating from Wuhan, China, has now spread worldwide!

The Effects on the Economy:

#CoronaVirus: Devastating #Economic Consequences To Come - Soaring Prices Prediction, Prepare for Shocks and Quick #Emergency Planning "Skinny down He says" -Martenson

In yet another devastating piece of news for the financial markets and global supply chains, consumer products giant Proctor & Gamble has warned that the company's 17,600 products used 9,000 materials that come from 387 factories / suppliers across China, and that all of them may be disrupted by the coronavirus pandemic. 

The bigger story in all this, however, is that if P&G can't maintain its own supply lines, then many other large manufacturers and retailers won't be able to maintain their supply lines, either. And the coronavirus pandemic in China has only just begun. To date, only a tiny percentage of the total population in China has been infected, which means this will continue to play out for many months or even years to come.
A top Canadian health official says that while the federal government works to stop the spread of the coronavirus, it's also preparing a robust response plan in case containment fails. 

"We can't do this with our eyes closed and not recognize what might happen weeks and months from now," Njoo said.
If there is evidence of widespread transmission of the virus in Canada and elsewhere, officials would look at measures such as "social distancing" to limit the spread of infections, he said.
February 20, 2020
***EMERGENCY SAFETY MEETING AT ONE SOURCE***
We do apologize for the inconvenience, this is a very challenging time for all of us, however as of  February 20th, in our Emergency Safety Meeting - we are advised to notify all New Orders with Respirator or Sanitizing products that there is a waiting period of 60+ Business Days wait on these items directly after an order is placed with us!
World Health Organization: Wuhan coronavirus epidemic poses a "high" global threat level
As of this writing, the death toll from 2019-nCoV has climbed to over 300 people, with 14,000 plus confirmed cases in at least 19 countries, including Australia, Cambodia, Philippines, Canada, Finland, France, Germany, Japan, Malaysia, Nepal, Singapore, South Korea, Sri Lanka, Taiwan, Thailand, Tibet, the United Arab Emirates, the United States, and Vietnam (for real-time updates, check out this resource).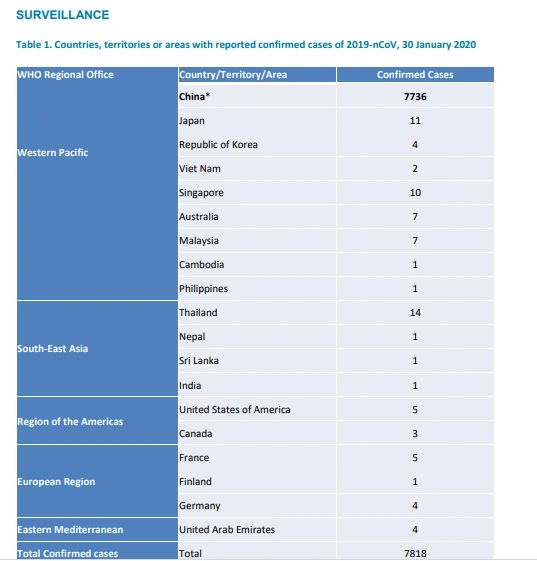 WHO declares public health emergency of:    International Concern
Thomson Reuters
 ·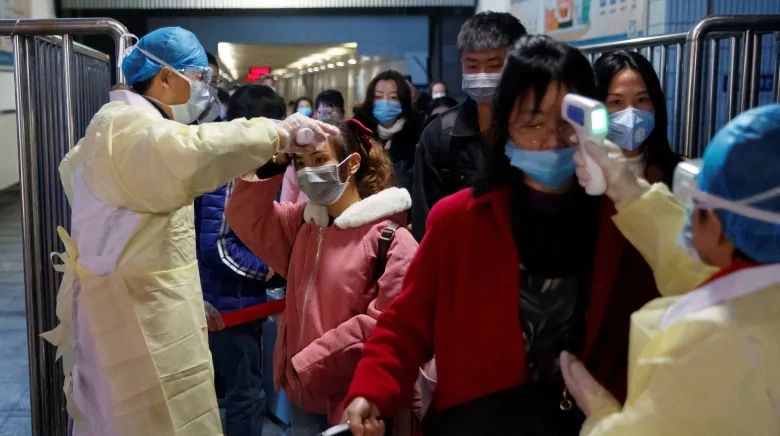 #BREAKING: The first B.C. case of #coronavirus has been confirmed in Vancouver. A 40 year-old man who frequently travels to China and recently returned to B.C. from Wuhan tested positive for the virus.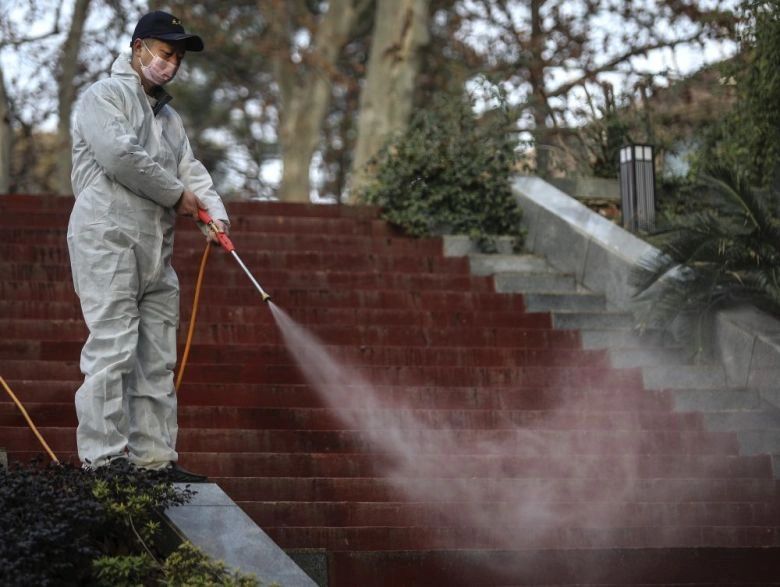 Dr. Liang Wudong, who was treating patients of corona virus in wuhan, china,gets infected while treating patients and become the first doctor to die from the new
#Coronavirus
. , will be remembered for his service to mankind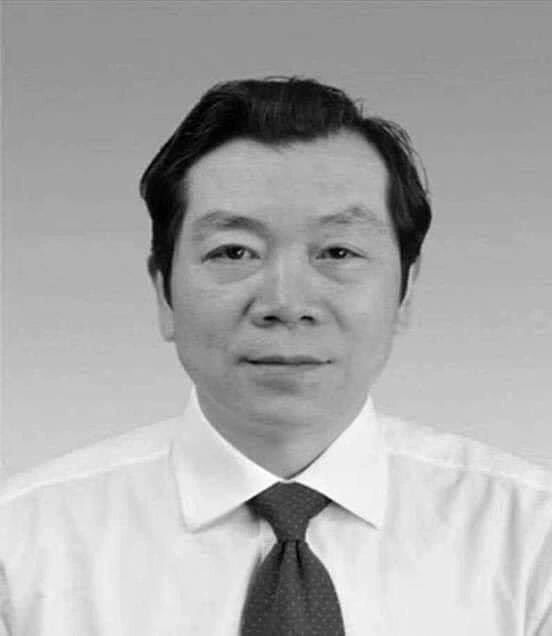 #CoronaVirus
update. - 4587 infected. - 976 in serious condition. - 106 dead. - 60 treated and released. - Some 60 million quarantined. - Spread to 18 countries. - Spreads faster than Spanish flu. - Has spread in Germany. Maybe it is time to stop all flights from China?
7:20 PM · Jan 26, 2020·TweetDeck

JUST IN: No confirmed case of novel #coronavirus at Metropolitan Hospital, says 
Manila Health Department. #nCoV | via @ManilaPIO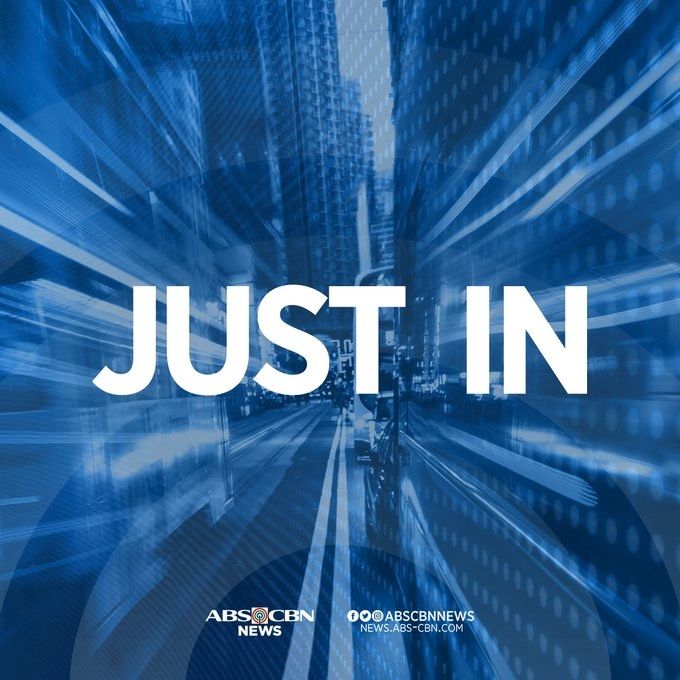 TORONTO — A man in his 50s who travelled to Toronto from China earlier this week has become the first Canadian case of the new coronavirus, health officials said Saturday as they urged calm in the face of an international outbreak. NOW A CONFIRMED CASE

"Given the speed of global travel, Canadian officials have said they would not be surprised if the virus lands here. Dr. Alon Vaisman with the University Health Network speaks about how hospitals will handle a potential first case here in Canada. To read more" http://cbc.ca/1.5438137

The Public Health Agency of Canada held a press conference in Ottawa that addressed the coronavirus outbreak in light of the first "presumptive" case in the country. Canadian Minister of Health Patty Hajdu said during the press conference that the patient in Toronto who health officials identified as being infected with novel coronavirus is isolated and under care, and that the Canadian government is "working rapidly to limit the spread of the virus. The government officials stressed that risk for being infected by the coronavirus in Canada is "extremely low." For more info, please go to http://globalnews.ca/news/6463567/cor...