Coronavirus  COVID-19


Update:  APRIL 7, 2020
Critical COVID-19 masks heading to Canada after Trump and 3M reach deal. 
Canada's good to go for 3M
medical masks, Yesterday evening, 3M was widely reported to have issued a news release saying it would continue to export the U.S.-made medical face masks to Canada. The deal with the White House is said to hinge on a plan by 3M to import more than 166.5 million of the masks from a facility it owns in China.
Canada looks to have secured a vital supply of face masks from the United States," the National Post, champion of globalization, sighed with relief. Ford's estimate of the original shipment size was adjusted to half a million.
Update:  APRIL 2, 2020
Prime Minister Justin Trudeau says the government is working with a handful of companies to produce masks and ventilators in Canada as health-care workers raise concerns about the availability of key medical supplies.
Government of Canada:  as of APRIL 3, 2020
"Order to stop exporting

N95

masks to Canada"
Countries around the world are finding themselves short of the masks as health-care systems are overwhelmed by the coronavirus that causes COVID-19. -Nicholas Pfosi/Reuters. So therefore, Medical device manufacturer 3M says it is under pressure from the White House to stop exporting N95 masks it currently produces in the United States to other countries, including Canada.
Horribly and among other things, the order mandates that 3M stop making N95 masks that are destined for customers in Canada and Latin America, and instead keep them in the U.S.
Government of Canada:  as of MARCH 24, 2020
Ontario releases list of essential workplaces that can remain open amid COVID-19 outbreak
One Source Industrial Supplies Corporation can remain open based on the two following below:
1.    Businesses that supply other essential businesses or essential services with the support, supplies, systems or services, including processing, packaging, distribution, delivery and maintenance necessary to operate.
2.    Businesses engaged in the retail and wholesale sale of food, pet food and supplies, and household consumer products necessary to maintain the safety, sanitation and essential operations of residences and businesses, including grocery stores, supermarkets, convenience stores, markets and other similar retailers.
All other 'non-essential' or 'at-risk' workplaces must close by 11:59 p.m. on Tuesday
Toronto is clamping down on use of the city's green space, closing municipally owned playgrounds, off-leash dog areas, sports fields and other park amenities in a bid to stop people gathering in risky groups. The city said Wednesday these shutdowns were effective immediately and that violators could face fines running to thousands of dollars.

"Depending on the nature of the offence, the fines associated with accessing or using a city-owned facility or amenity can be as high as $5,000," -Fire Chief Matthew Pegg

Risks for Canadians Can Monitor this Website for Outbreak Updates!  Health Department Ontario - Durham Health 
Pathogen Safety Data Sheets: Infectious Substances – Severe acute respiratory syndrome (SARS) associated Coronavirus can be found here!
Due to the Coronavirus Epidemic being felt worldwide, our inventory levels are being pressured on Eye Protection,  Respirators, Coverall suits, Pre-Filters, Refill cartridge and Sanitizing purchases. We will be reviewing and shipping inventory in order to satisfy our customers to the best of our ability based on current stock levels! Before purchasing, you may want to email us with stock enquiries.
Section VII - Exposure controls/personal protection
Risk group classification: Severe acute respiratory syndrome-related coronavirus is considered to be a Risk Group 3 Human Pathogen Footnote and Risk Group 1 Animal Pathogen. SARS-CoV is a Security Sensitive Biological Agent (SSBA).
Containment requirements: The applicable CL3 requirements outlined in the CBS and in the Biosafety Advisory for Severe Acute Respiratory Syndrome should be followed. 
Protective clothing: The applicable CL3 requirements for personal protective equipment and clothing outlined in the CBS should be followed.
Based on a local risk assessment, appropriate hand, foot, head, body, eye/face, and respiratory protection should be identified, and the PPE requirements for the containment zone should be documented in Standard Operating Procedures. Other precautions: All activities involving open vessels of infectious material or toxins to be performed in a certified BSC or other appropriate primary containment device.
Guidelines have been provided for healthcare professionals working in infection control and prevention, suggesting eye protection (goggles or face shield), gloves, a medical mask and a fluid resistant gown or coverall ASTM CERTIFIED VIRAL RESISTANT PROTECTION . Protection from airborne particulate calls for using a respirator with N95, or FFP2  "Filtering FacePiece" and the number denotes the level of protection (92%-100) or equivalent rating. Basic Hygiene such as washing your hands with soap, and using regular hand sanitizer can also help protect you and those around you from spreading the disease.

Novel Coronavirus (2019-nCoV)

According to

Government of Canada

, #COVID-19, Being prepared Website: We are asked  "While the risk to Canadians is still low, it is important to be prepared at the individual and community level for all possible scenarios." #Coronavirus #DonotPanic #StockUP

They encourage things like:  "Instead of a handshake, a kiss or a hug, a friendly wave or elbow bump is less likely to expose you to respiratory viruses."
It's stated "The reason for stockpiling these items is not necessarily because you will need to self-isolate. Having these supplies on hand will ensure you do not need to leave your home at the peak of the outbreak or if you become ill.  Stock up on essentials but avoid panic buying"
To prepare for this potential situation, you should have on hand:
·         soap
·         feminine hygiene products
·         alcohol-based hand sanitizer
·         regular detergents for washing dishes and doing laundry
·         fever-reducing medications, acetaminophen or ibuprofen
·         includes products children if you are a parent or caregiver
·         plastic garbage bags for containing soiled tissues, waste
·         household bleach for creating a disinfectant solution
·         dried pasta and sauce
·         prepared canned soups
·         canned vegetables and beans
·         pet food
·         diapers
Coronavirus Update  - Some Reported Facts Include:
We believe staying informed is important and focusing on keeping immunity high is always in our power no matter what is going on around us. An ounce of prevention is worth a pound of cure!
A person infected with COVID-19 can be symptom free for 27 days (or longer). This symptom free time period is referred to as the 'incubation period'. 
The longest known incubation period is 38 days. This was documented February 22, 2020 when a patient from the city of Enshi in Hubei, China was symptom free for 38 days after testing positive, then developed pneumonia symptoms. 
A person is contagious without having any symptoms during the incubation period. The coronavirus can live up to 9 days on surfaces, including door handles. 
Sufficiently concentrated  are but a handful currently scientifically proven Biocidal disinfectants are effective for coronavirus cleanliness.  - The Journal for Hospital Infection
- The 

Journal 

for Hospital Infection
---
WHO's standard recommendations for the general public to reduce exposure to and transmission of a range of illnesses are as follows, which include hand and respiratory hygiene, and safe food practices:
Frequently clean hands by using alcohol-based hand rub or soap and water;

When coughing and sneezing cover mouth and nose with flexed elbow or tissue – throw tissue away immediately and wash hands;

Avoid close contact with anyone who has fever and cough;

If you have fever, cough and difficulty breathing seek medical care early and share previous travel history with your health care provider;

When visiting live markets in areas currently experiencing cases of novel coronavirus, avoid direct unprotected contact with live animals and surfaces in contact with animals;

The consumption of raw or undercooked animal products should be avoided. Raw meat, milk or animal organs should be handled with care, to avoid cross-contamination with uncooked foods, as per good food safety practices.

Confirmed Cases as of: APRIL 9, 2020  
March 30, 2020
Will Continue to Serve Canadians with Limitations
Canadian Benefits, EI, Company Help
March 24, 2020
Helping Canadians with the economic impact of the COVID-19 Pandemic
March 23, 2020
Ontario's  Doug Ford has called a "State of an Emergency - this is not a 

provincial Shut Down".... "all necessities will remain open

"
World Health Organization: Wuhan coronavirus epidemic poses a "high" global threat level
WHO declares public health emergency of:    International Concern
Thomson Reuters
 ·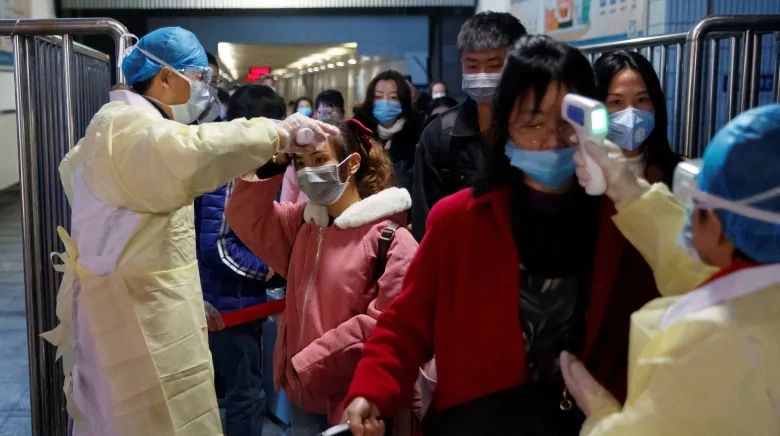 #BREAKING: The first B.C. case of #coronavirus has been confirmed in Vancouver. A 40 year-old man who frequently travels to China and recently returned to B.C. from Wuhan tested positive for the virus.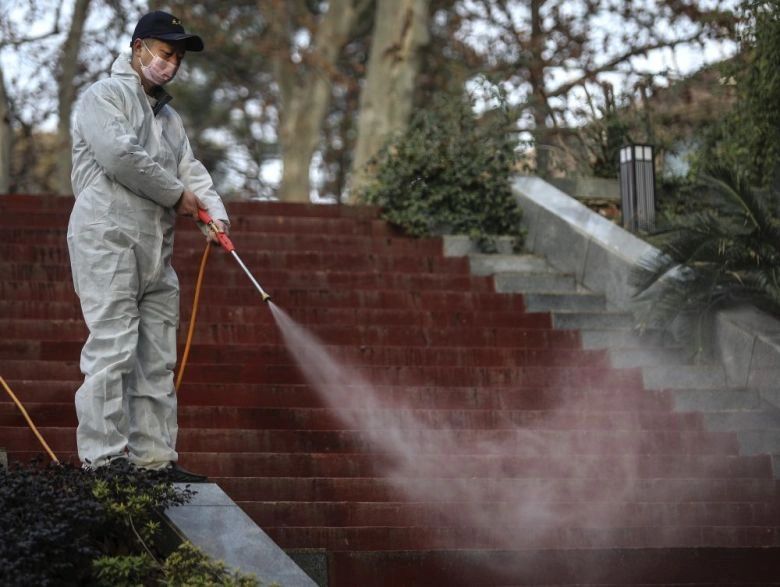 7:20 PM · Jan 26, 2020·TweetDeck

JUST IN: No confirmed case of novel #coronavirus at Metropolitan Hospital, says 
Manila Health Department. #nCoV | via @ManilaPIO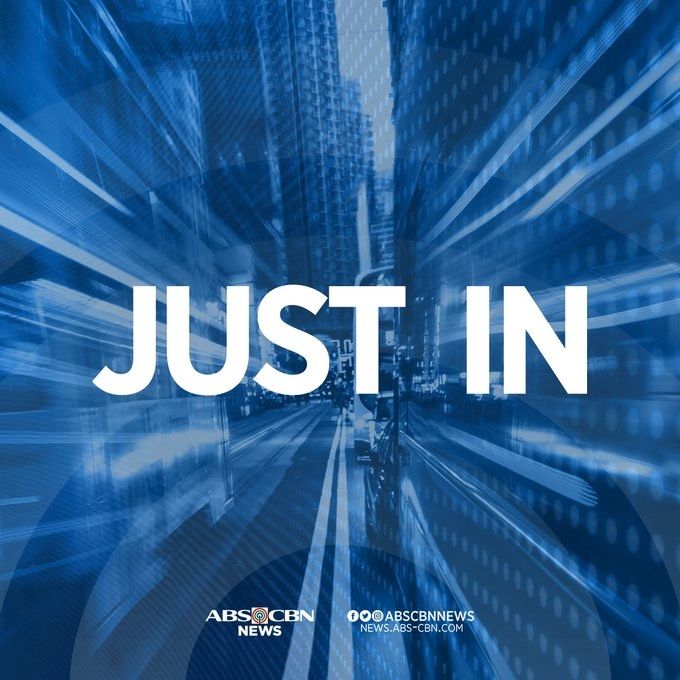 TORONTO — A man in his 50s who travelled to Toronto from China earlier this week has become the first Canadian case of the new coronavirus, health officials said Saturday as they urged calm in the face of an international outbreak. NOW A CONFIRMED CASE

"Given the speed of global travel, Canadian officials have said they would not be surprised if the virus lands here. Dr. Alon Vaisman with the University Health Network speaks about how hospitals will handle a potential first case here in Canada. To read more" http://cbc.ca/1.5438137

The Public Health Agency of Canada held a press conference in Ottawa that addressed the coronavirus outbreak in light of the first "presumptive" case in the country. Canadian Minister of Health Patty Hajdu said during the press conference that the patient in Toronto who health officials identified as being infected with novel coronavirus is isolated and under care, and that the Canadian government is "working rapidly to limit the spread of the virus. The government officials stressed that risk for being infected by the coronavirus in Canada is "extremely low." For more info, please go to http://globalnews.ca/news/6463567/cor...