What is Gorilla Tape?  Rip it - Stick it - Done


Easy to tear by hand, no cutting tools needed




Weather resistant shell adds extra durability to the tape

Can withstand UV rays, temperature and moisture

Grips smooth, rough and uneven surfaces

Tough, reinforced backing

Rugged, weather-resistant shell

Withstands moisture, UV rays and temperature changes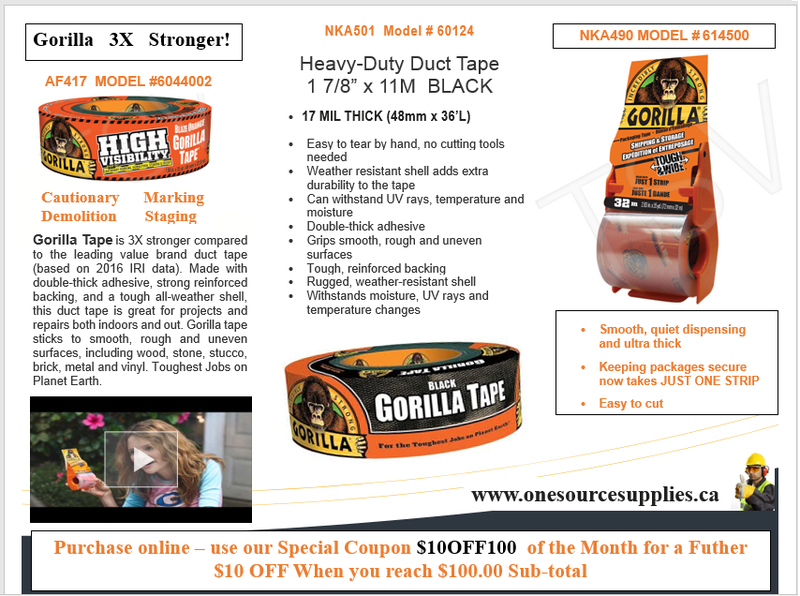 Gorilla Tape is manufactured with a highly concentrated rubber based adhesive – two to three times as thick as traditional duct tape. The result is a tape that fills gaps and penetrates rough surfaces. It sticks to rough and uneven surfaces, including wood, stone, stucco and brick, that ordinary duct tapes can't hold. To us, it's made the way tape should be: The Toughest on Planet Earth. 
Directions: Use like any other tape. Tear Gorilla Tape by hand or cut to size with a knife or scissors. It is important to clean the surface and brush off any loose particles and dirt before applying Gorilla Tape. Apply the tape carefully, smoothing out any pockets or rolls. That's it. Enjoy the strength and durability of Gorilla Tape!
To retain adhesive quality, store Gorilla Tape in a cool, dry place. Keep out of direct sunlight. Try storing the tape vertically (rather than laying flat), on a hook or on wax paper. If you have multiple rolls, keep your excess supply wrapped until they're needed. 
Gorilla Tape works best at temperatures above 32°F (0°C). For best results, always apply the tape at room temperature. If Gorilla Tape freezes, it will work just fine once it returns to room temperature. Gorilla Tape can be removed, but with some difficulty and it may leave some residue. To remove any excess residue, we recommend using the tape itself as a blotter. 
Gorilla Tape should not be used as an electrical tape. We've found that Gorilla Tape will last a lot longer than regular duct tapes when it comes in contact with moisture. Click on the Gorilla link at the top of this page to see other quality products from the Gorilla Glue Company.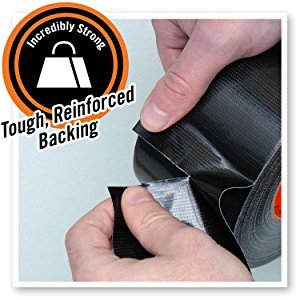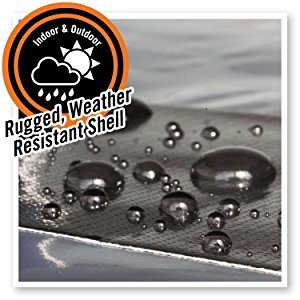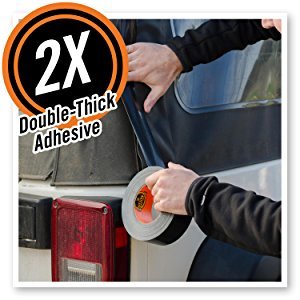 Does Gorilla Tape Work On Plastic?
Gorilla Tape contains a highly concentrated rubber based adhesive and sticks to most plastics, including polyethylene (PE) and polypropylene (PP). Gorilla Tape does not work on materials with high oil or plasticizer content, such as EPDM rubber or PVC. An acrylic tape, such as Gorilla Clear Repair, may be better suited for these materials.
                                                                          USE OUR COUPONS:
Colors and Styles HERE: GORILLA TAPES PLUS COMMERCIAL GLUES

Find Videos in each
Category
when you visit products,  that will help you understand it's use!
| | | | |
| --- | --- | --- | --- |
| High Visibility Tape | Mounting Tape | Original Glue | Glue Pen |
| Duct Tape | Epoxy Glue | Super Glue | Construction Adhesive |
| Repair Tape | Wood Glue | Gel Glue | Silicone Sealant |



See What others are saying about  GORILLA!